New Year's Eve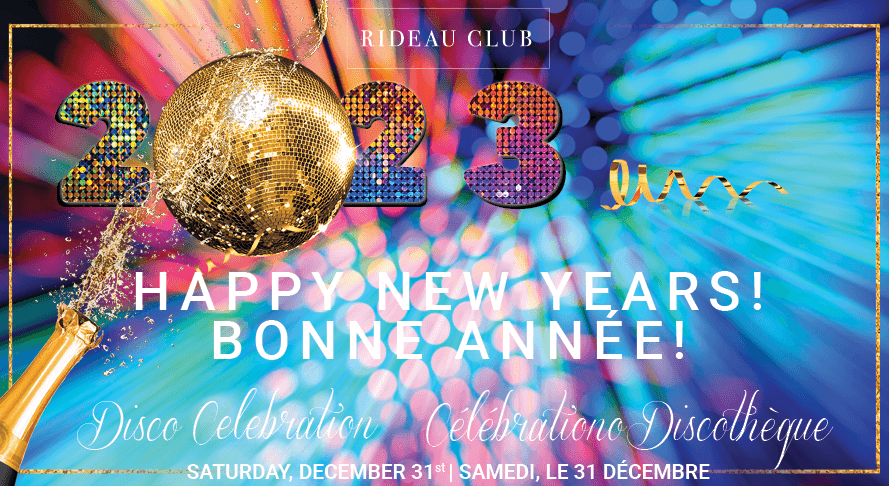 Get ready to dance like it's Studio 54 in the '70's, delight in a curated culinary experience, and toast the New Year at midnight!
7pm – Cocktails
8pm – Five course dinner
9:30pm – Disco, with late night snacks
12am – A toast to the new year!
Cost:
Dinner only | $95 per person
Disco only | $50 per person
Dinner & Disco | $145 per person
Dress to impress in '70's style and you could win our"Best Dressed Contest".
//
Préparez-vous à danser comme au Studio 54 dans les années '70's, à une expérience culinaire excellente, et à porter un toast
à la nouvelle année à minuit!
19h – Cocktails
20h – Dîner à cinq plats
21h – Disco, avec des collations
12h – Un toast à la nouvelle année!
Coût :
Dîner uniquement | 95$ par personne
Discothèque uniquement | 50$ par personne
Dîner et discothèque | 145$ par personne
Portez votre meilleure tenue inspirée des années '70's, vous pourriez gagner notre prix de la "meilleure tenue"!