Welcome Katya to the Rideau Club Team!
Welcome our new Catering and Events Manager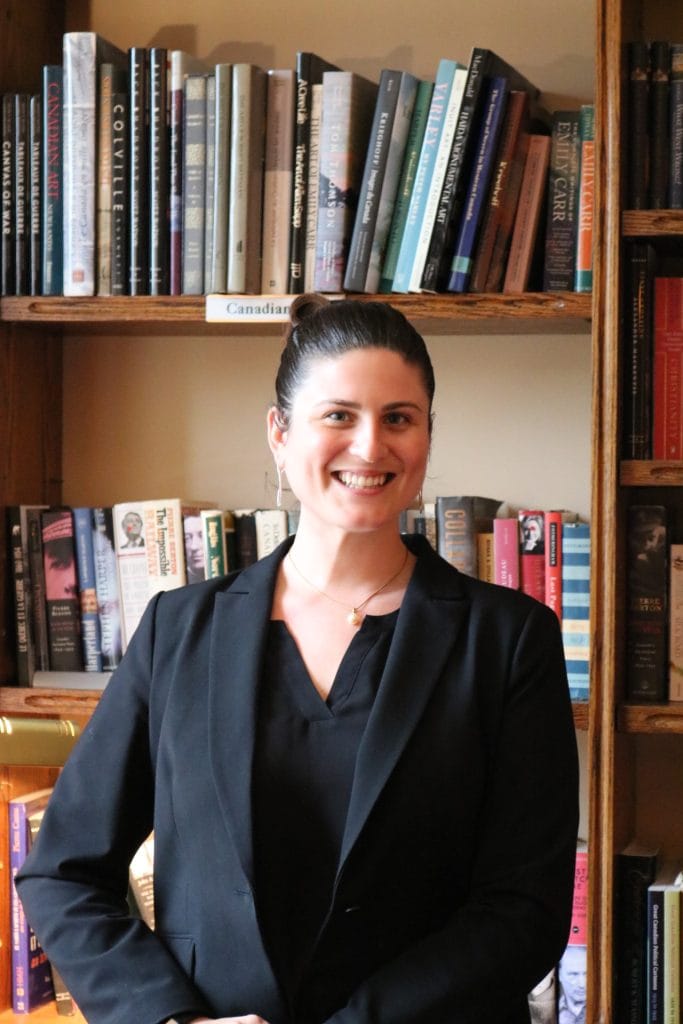 Katya Van Embden recently re-joined the Rideau Club as the Catering and Events Manager. Katya's hospitality experience includes General Manager at Art-Is-In Bakery, Event Manager / Coordinator at Food Dudes Toronto, Graduate Teaching Assistant at University of Guelph as well as holding various positions in both front of house and back of house hospitality and tourism operations.
Katya is originally from Cape Town, South Africa, and having lived in the United States and Toronto, hospitality and tourism has been a passion, educational focus, and career of hers for the last 17 years.
Katya has a Bachelor of Business Administration Degree (BBA) from George Brown College, and a Master of Science Degree (MSc) in Tourism and Hospitality Research with a publication in The Journal of Food Business Research.
Please join us in welcoming Katya back to the Club!
Interested in hosting an event at the Club? Send an email to events@rideauclub.ca
//
Katya Van Embden s'est récemment retrouvée au Rideau Club en tant que gestionnaire de la restauration et des événements. L'expérience de Katya dans le domaine de la restauration comprend les postes de directrice générale de la boulangerie Art-Is-In, de gestionnaire et de coordonnatrice d'événements chez Food Dudes Toronto, d'assistante d'enseignement diplômée à l'Université de Guelph, ainsi que divers postes dans le domaine de l'hôtellerie et du tourisme.
Katya est originaire du Cap, en Afrique du Sud. Après avoir vécu aux États-Unis et à Toronto, elle se passionne pour l'hôtellerie et le tourisme depuis 17 ans, et s'intéresse à sa formation et à sa carrière.
Katya est titulaire d'une licence en administration des affaires (BBA) du George Brown College et d'une maîtrise en sciences (MSc) en recherche sur le tourisme et l'hôtellerie, avec une publication dans The Journal of Food Business Research.
Veuillez nous joindre pour re-accueillir Katya au Club !
Souhaiteriez-vous organiser un événement au Club? Envoyez un courriel à events@rideauclub.ca