Meet Executive Chef Norm Aitken
Welcoming Chef Norm to the Team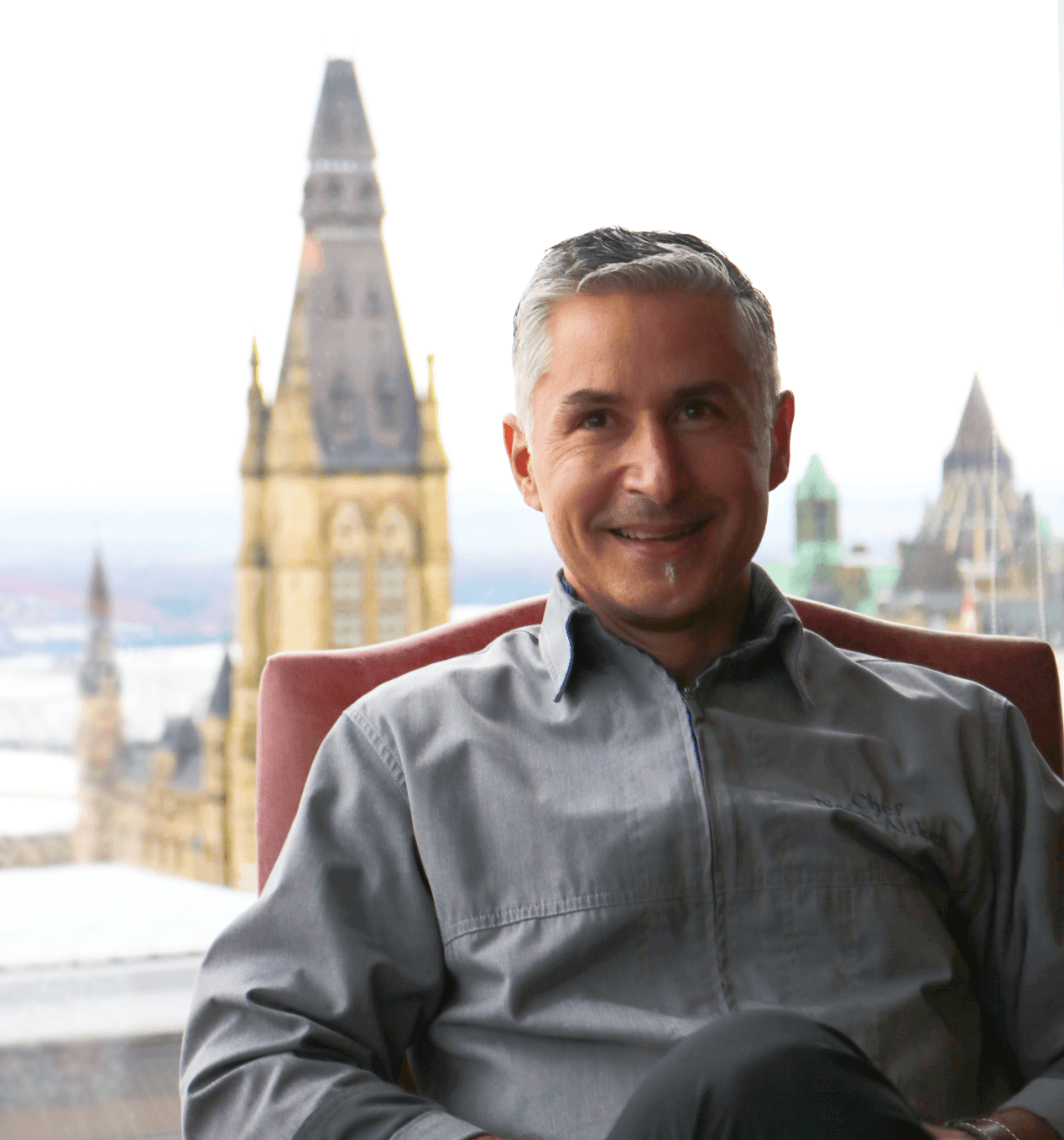 This month we are delighted to welcome Chef Norm to the Rideau Club team.
Norman Aitken has served as a leading professional chef and culinary consultant for more than 30 years. Before joining the Rideau Club as executive chef, Norm was the corporate chef and culinary director for Groupe Nordik, headquartered in Chelsea, Quebec. Previously he was the executive chef and co-owner of Juniper Kitchen & Wine Bar, a cornerstone of fine dining in Ottawa's trendy Westboro Village, critically renowned as one of the city's top tables. He was a chef at the award-winning Delphi Resort Hotel & Spa in Leenane, Ireland.
Hailing from Souris, PEI, Chef Norm began his career at the prestigious Inn at Bay Fortune under the guidance of Chef Michael Smith of Food Network fame.
This was where he developed his understanding, respect and value for local, fresh ingredients — now the foundation of his cooking philosophy.
Norm pushes the boundaries of creating distinctive but simple regional, seasonal and sustainable cuisine. Passion drives his dedication to delivering the best house-made quality dishes for the pure love and ultimate goal of satisfying his guests. Norm is committed to doing his part to ensure our region stays a vibrant culinary destination, supporting camaraderie among peers,
and giving back to the community through many fundraising efforts.
Norm has worked alongside Canada's top chefs, won accolades in the Gold Medal Plates and Food Day Canada competitions,
and appeared on ABC's Good Morning America and LA Entertainment.
Norm achieved acclaim in the Top 30 Under 30, a recognition by the Ontario Hostelry Institute of his leadership in Canada's hospitality and tourism industry.
The Ottawa Business Journal's Top Forty Under 40 award saluted his professional accomplishments, expertise and community involvement.
Outside the kitchen, Norm is an avid food activist, teacher, and devoted dad to daughters Jade and Erika.
You can reach Chef Norm at naitken@rideauclub.ca